Foxes Catering have a lot of experience catering for BBQs, from family parties through to large events.
We have included a selection to give you an idea of the BBQ dishes we offer, and for you to make selection from. We can tweak our existing dishes or cater for something you have a preference for which isn't shown below.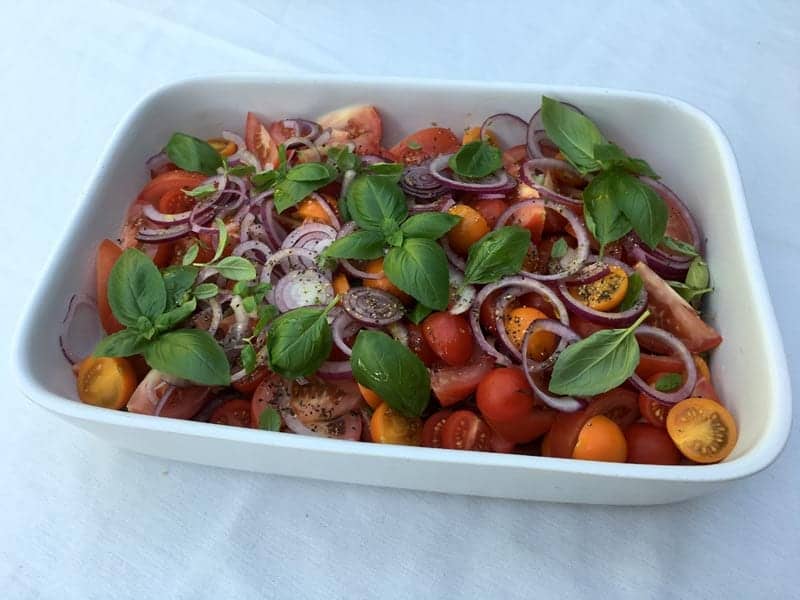 Mixed Tomato, Red Onion & Basil Salad
Spiced Gujarati Carrot Salad
Lamb BBQ dishes
A Selection of Mixed Sausages
Lamb & Pepper Kebabs
Spiced Lamb Kebabs
Minted Lamb Steaks
Rosemary Marinated Lamb Chops
Beef BBQ dishes
Beef & Mushroom Kebabs
Minute Steaks with mustard or BBQ Marinade
Sesame Beef Kebab
Teriyaki Beef
Chicken BBQ dishes
Lemon & Garlic Chicken
Chicken Drumsticks with Paprika & Honey
Moroccan Spiced Chicken
Guinea Fowl with Cranberry & Ginger
Chicken & Duck Parcel with Orange & Hoisin
Fish BBQ dishes
King Prawns with Chilli Dressing
Salmon & Courgette Kebabs
Lime & Ginger Tuna Kebabs
Wasabi & Lemon Salmon & Prawn Kebabs
Marinated Sardines
Fish Burgers
Fish Parcels with Lemon & Dill
Bass with Roasted Pepper & Ginger Parcel
Thai Spiced Mackerel Fillet
Vegan & Vegetarian BBQ dishes
Sweet Potato & Corn Cob Parcels with Herbs & Black Pepper
Garlic Mushroom Parcels
Mixed Vegetable Mix with Garlic, Cashet Nuts & Sesame Oil
Marinated Aubergines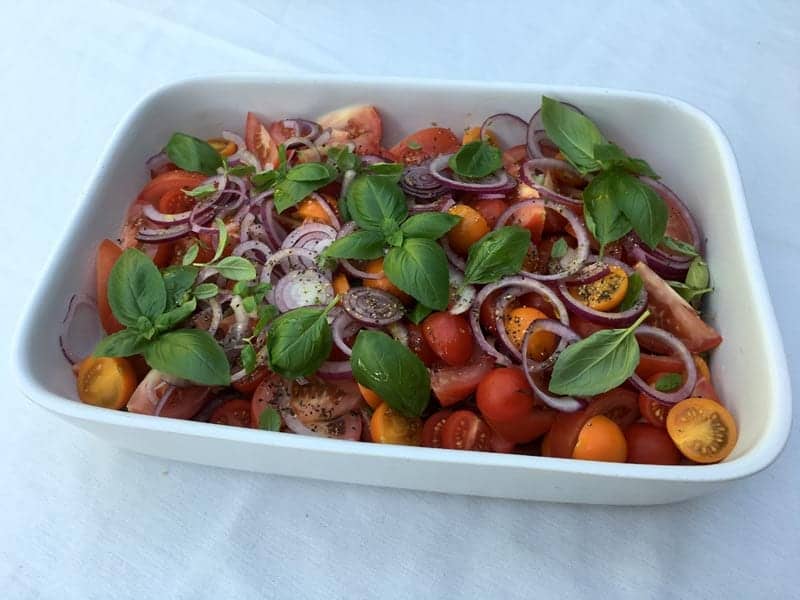 Mixed Tomato, Red Onion & Basil Salad
Spiced Gujarati Carrot Salad
Broad Bean & Mint Salad with Yoghurt Dressing
Spiced Cous Cous with mixed Raisins and Pine Kernels
Roasted Peppers & Courgettes with Garlic
Red Cabbage with Redcurrants, Cranberries & Coconut
Spiced Gujarati Carrot Salad
Beetroot & Apple with Orange, Walnuts & Goat Cheese
Ceasary Salad
Shredded Green Salad
Mixed Tomato Salad with Red Onions & Basil
Mixed Tomato Salad with Capers, Olives & Feta
Mixed Tomatoes with Roasted Tomatoes, Halloumi & Thyme
Chickpeas with Roasted Peppers & Spring Onions
Tabbouleh
Mixed Pasta Salad
Rice & Pea Salad with Fresh Herbs
Mixed Green Bean Salad
Celeriac & Chorizo Salad
Traditional Coleslaw
Mixed Roasted Vegetables
Quinoa with Citrus & Fresh Herbs
Buttered New Potatoes
Minted Potatoes
Fresh Herby Potatoes with Mustard Dressing
Curried Potato Salad
Potato, Gherkin & Chive Salad
Potato, Smoked Sausage & Olive Salad
Baby Potatoes baked with Sea Salt & Rosemary
Potato, Pea & Dill Salad
BBQ Costs & Extra Options
The cost depends on the amount of selection you would like to offer your guests and the choices made. Please contact us for an individual quote.
For numbers below 30 crockery cutlery and glasses can be supplied and we make a charge for this. For larger numbers crockery cutlery and glassware can be hired in for you.
Linen if required can also be hired in, we are happy to organise all you will require to hire for your event.
We do have large BBQ'S which can be hired, cost includes BBQ, gas and transportation.
For more information and to have a chat about what Foxes Catering can offer, please give us a call on 01488 638269 or fill out the form below and we will be in touch.
Browse through our gallery...
What our customers say...
"Thank you both so much for the superb food provided for Sarah & Peter's wedding last weekend- and with such good humour on the day It was just brilliant. I was sorry not to meet you Karen but by the time I got round to it you had left. Dick & I wish you continued success with your catering service_ we will recommend you."
"Just a very quick line on our new posh paper to say thank you so much for everything on 16th Sept. Your wonderful contribution (and cooking!) helped make our wedding the most fabulous day of our lives. We couldn't have asked for more. We have recommended you to a couple of friends who are getting married, so really hope to see you soon."
"Foxes Catering is a very personal style of catering in your own home, you never ever feel "you have tasted it before". Guests who may have experienced "Nick and Karen" before are only too delighted to meet Nick and taste Karen's wonderful food again..."
"One of the most talked-about parts of our wedding was the amazing food and faultless service that Foxes Catering delivered on our wedding day, thoroughly recommended"
"Just to say a big thank-you for all you did to make my birthday the memorable occasion it was. I realise how much preparation went in to the delicious meal. Feasts like that don't just happen. We have had some super letters from friends all saying how much they enjoyed the magnificent food. We are sooooo grateful."
"...Four months after the wedding we still have people talking about the food that was served at our wedding breakfast! We'd both thoroughly recommend Foxes Catering to anybody that is considering doing something a little different with their wedding reception - you're in safe hands and won't regret choosing them, we're so glad we hired Foxes Catering."
"Everyone who came loved the evening, as we did. The food was totally amazing, as was the overall level of service and your attention to detail. You made 50 people in the house for dinner a wonderfully painless experience! You'll definitely be top of the list when we next need caterers, and I'm also singing your praises to anyone who I think may need caterers at some stage in the future."
"Thank-you so much for catering for my 70th birthday dinner party. I can think of no greater luxury than a wonderful meal cooked and beautifully served in the comfort of our own home. We really feel that you Karen excelled yourself in creating a superb menu, everything was so delicious and well balanced. All our friends have written expressing the same sentiments. You Nick, are such a good 'Maitre', even finding the time to keep the fire going in the sitting room! It was a joy to find the kitchen immaculate and all the cutlery washed up too. We shall continue, with pleasure, to recommend 'Foxes Catering' to all we meet."
For more information or to discuss your catering requirements, please complete the following short form and we will contact you. Alternatively, email us at: [email protected] or telephone 01488 638269.